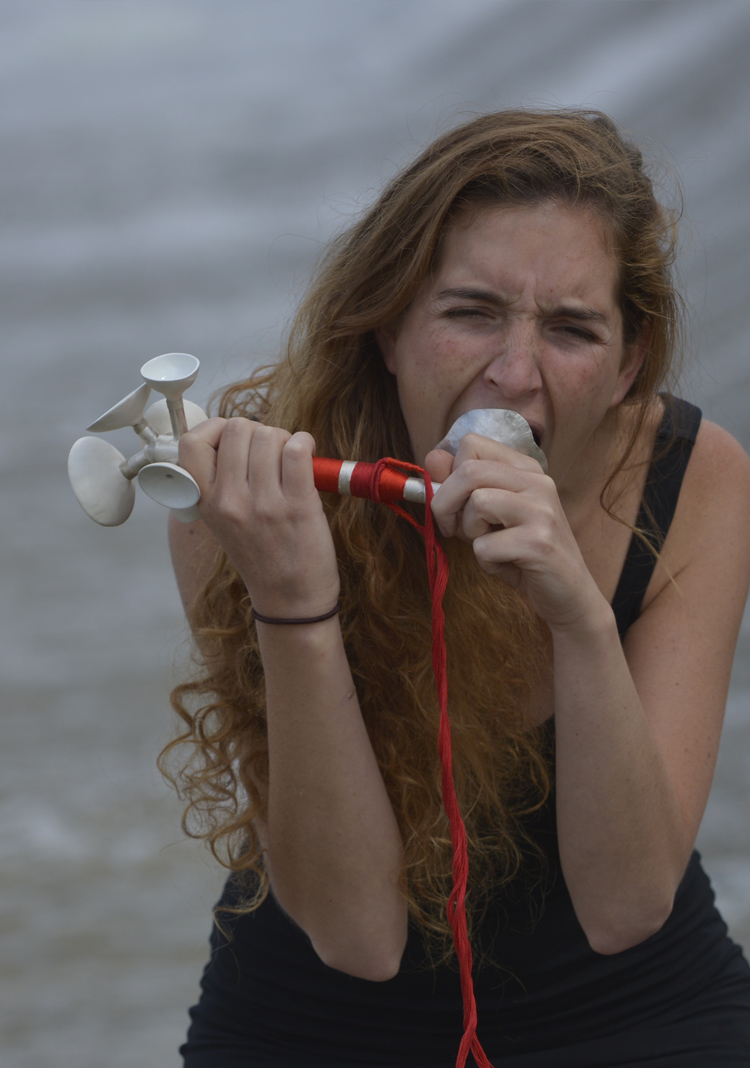 Herramientas para gritar
2014



This is a ceremony of liberation, a ritual, the action of bringing out the dead part of my body through a long and unique scream.

My jewellery-tools are the symbols that represent this act, to amplify my sound, and thus releasing the energies of my body with the language of my voice loud and clear.

They liberate my emotions from within me.

The shapes used in my collection are inspired by instruments used in rituals. They are made in horn, shell, textile and ceramic.


IN EACH CULTURE THERE IS A COMMON SOUL AND EACH OF US HAVE OUR OWN RITUAL
Rites around me taught me to feel, communicate, hate, and love

Materials

Porcelain / Silk / Cotton Silver 925 / Copper / Steel / Enamel
Photographs
Federico Cavicchioli / Melissa Arias / Federica Sala / Amani Boudargham / Daria Borovkova / Sana Khalil